All spots have been filled for the FWBVBA's 2023 Veteran Beekeeper Program!
We'd like to thank all that expressed interest in the Program!
There are still many opportunities for veteran beekeeping education through our Remote Learning Program. Beginner and Advanced Beekeeper Courses are starting soon. Also online, self paced classes and access to monthly beekeeper education/support meetings are available. 
Must be able to provide valid veteran status documentation  (i.e. government issued identification, DD-214).
Interested veterans should contact Jennifer King, Program Coordinator/Veteran Beekeeper Educator, by phone (304) 876-3832 or email (info@vetbees.org).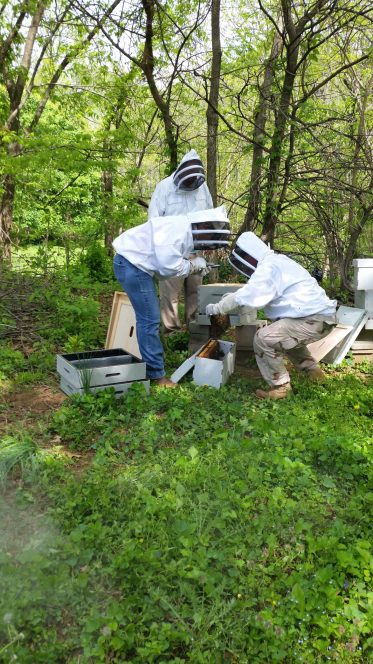 Helping veterans to become successful beekeepers!