Accepting Applications for FWBVBA's 2024 Veteran Beekeeper Program!
course starting sept. 30th!
The Frank W. Buckles Veteran Beekeepers Association (FWBVBA) is seeking veterans who are interested in learning beekeeping! We will have three openings for our 2024 Veteran Beekeeper Program. This two year Program is designed to educate veterans in all aspects of beekeeping; from establishing hives to marketing honeybee products.
FWBVBA Veteran Beekeeper Program Benefits:
One hive with bees is donated to the Veteran Beekeeper's educational experience to learn about honeybees and beekeeping.
Free tuition to the Association's Beginners Beekeeper Course, Advanced Beekeeper Course, and other classes/seminars.
Hands on beekeeping experience provided by the Association
Continued honeybee education and support provided by the Association
Excellent apiary location provided by the Association
Terms apply. Veteran Beekeeper candidate must be able to maintain colony at the Veteran's Apiary (Gap View Farm, Shenandoah Junction, WV).
Interested candidates should contact Jennifer King, Program Coordinator/Veteran Beekeeper Educator, by phone (304) 876-3832 or email (info@vetbees.org).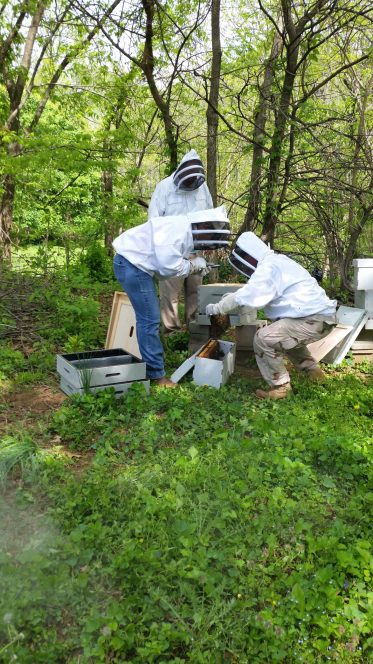 Helping veterans to become successful beekeepers!